"SMART FOOD, GREAT BOOZE, COOL BEATS!"
Walker bros bistro and wine bar, the name is a salute to the history of the building.
Previously Thirteen Steps is a wine bar and bistro. With a new name, look, and menu, we've reincarnated as a funky, friendly bistro and wine bar. We have a laid-back attitude when it comes to great food, wine, ales, and whisky. Come enjoy smart food made with local ingredients, an amazing wine list, craft beer on tap, and a growing whisky list!
With a polished cement bar top, bar stools, and beer on tap, the space has been revitalized. Bright's history is depicted in black and white wall murals. The name change is a nod to the building's original Walker Bros store, which opened in the late 1800s. The room's aubergine banquets, ambient lighting, and cosy atmosphere have all been preserved.
Drinks in the late afternoon, a glass of wine and a bite to eat, dinner with cool beats, and a trip to the liquor store. Keep an eye on our events page for wine and whisky tastings with food pairings, guest appearances by local winemakers, afternoon sessions, and more.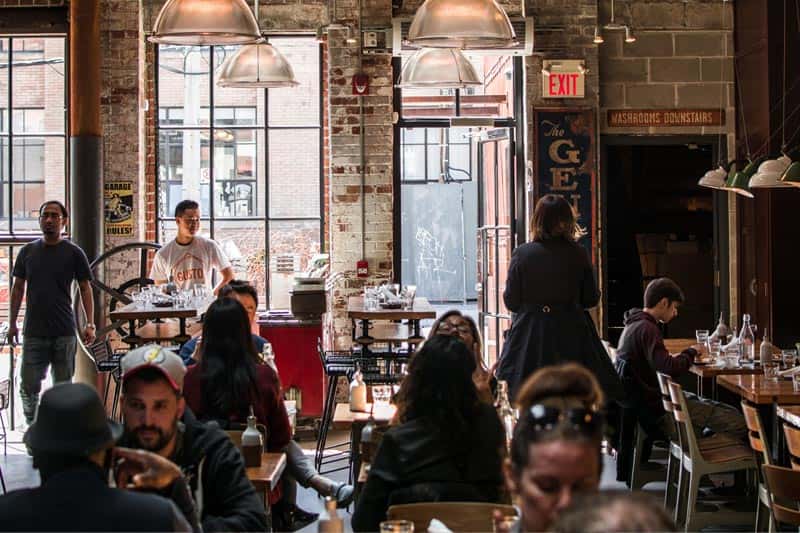 interested in a local partnership?
Contact Us